Office of Discipleship and Mission
Helping all at St. John's become intentional disciples of Jesus Christ
within the heart of the Catholic Church.
---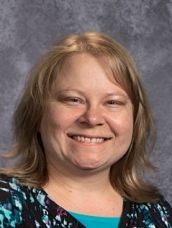 Jessica Balzarini
Director of Discipleship and Mission (DDM)
balzarinij@stjohnnyb.org
651-633-1540 x1228
Contact Jessica regarding: Adult Discipleship Formation Options, Becoming Catholic the RCIA, Safe Environment, Evangelization, and Alpha
---
Jodie Wolla
Admin Support Staff for the Office of Discipleship and Mission
wollaj@stjohnnyb.org
651-633-1540 x1211
Contact Jodie regarding:  Program Registration, Baptism, Parish Virtus Information
---
Mikayla Anderson
Coordinator of Discipleship for youth grades 6-12 and Coordinator of Confirmation Preparation, and Young Adult Min.
andersonm@stjohnnyb.org
651-633-1540 x 1218
Contact Mikayla regarding: Family Formation Grade 7, Middle School and High School Youth Ministry, Confirmation Preparation for grades 8-12, Teen Youth Events and Retreats, and Extreme Faith Camp, Summer Youth Mission Trip
---
Mary Kohlhaas
Coordinator of Discipleship for families with children 1st-6th grade (including Sacramental prep for 1st Reconciliation and 1st Communion)
kohlhaasm@stjohnnyb.org
651-633-1540 x1234
Contact Mary regarding: Children's Liturgy of the Word, Family Formation Grade 1-6, First Sacraments: Reconciliation and Communion, events, retreats, activities for elementary aged children and families, SOS for families and Totus Tuus
---
Jen Livermont
Coordinator of Discipleship for Age 3-Kindergarten
livermontj@stjohnnyb.org
651-633-1540 ext. 1219
Contact Jen regarding: Sunday School, Sunday Nursery, childcare, Family Formation Preschool/K,  VBS for ages 3-K, and events for families with preschool children.